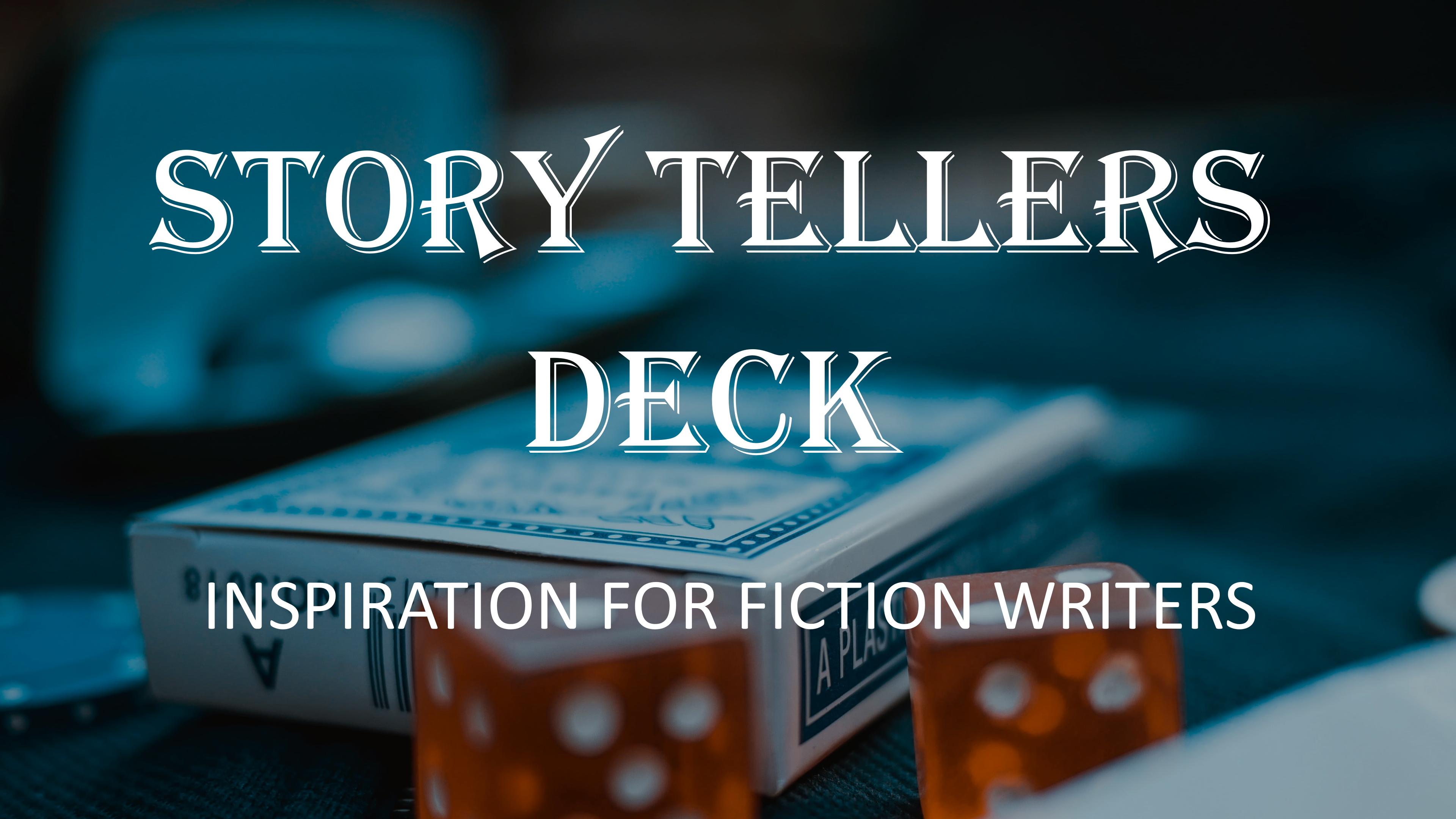 Story Tellers Deck
Do you write fiction? Are you a Panster or an Outliner/Planner?
A story teller deck will fill you with inspiration and ensure you never get stuck again.
If you are a Panster, use the cards to drive your story in directions you may have never thought of. The thrill of random plot changes and concepts make these an ideal tool for Panster writers.
If you like to plan or outline your story, you can use the cards to generate the various acts of your story in advance. While you are writing, use the verbs, nouns, adjectives, sight, sound, smell, etc to bring your story to life and to enhance your writing with a constant stream of ideas..
The Story Teller Deck is 54 cards, supplied as a 9-page PDF that you can print at home (6 cards per page).
You can print them on lightweight card, or print on paper and put them into card sleeves for easier handling (2.5 inch x 3.5 inch).
Each card has:
Two action verbs
A concrete noun
An abstract noun
A writing genre
A prompt about what your character is thinking
A major plot twist
A plot turning point or scene description for 5 different types of writing (Action, Tension, Mystery, A Personal event, and a Social event)
A large idea or concept
A theme
A word about the condition of an object
An adjective
An emotion
A McGuffin
Words for Sight, Sound, Touch and Smell
An idea of things you can do when you get stuck, or to give you inspiration for an overall plot
Every card is unique (With over 1,200 unique words or concepts, resulting in millions of possible combinations)
Instructions:
Print the 9 PDF pages. Cut along the dotted lines. Put the cards into plastic sleeves (or print on lightweight card if you don't want to use sleeves). Shuffle the deck and start dealing cards for unlimited inspiration.
IMPORTANT : Sleeves are not included with your purchase. This is a digital PDF product. You will need to print on lightweight card or print on paper and purchase Card Sleeves from Amazon or a local supplier.
Download the free sample file to see how the cards are formatted and understand what each card contains.
Purchase
In order to download this card deck you must purchase it at or above the minimum price of $4.95 USD. You will get access to the following files:
Story Teller Deck - A4 Print and cut at home PDF
Download demo